"Aidan's DJ set turned out to be one of the highlights of the night" Denise Mullins
Denise Mullins, Glassan Lakehouse, Athlone
GEt ready for the party of a lifetime
I put everything into each wedding party and want it to be something you remember for a long time to come. Check out some of my videos below to get a taste of what to expect.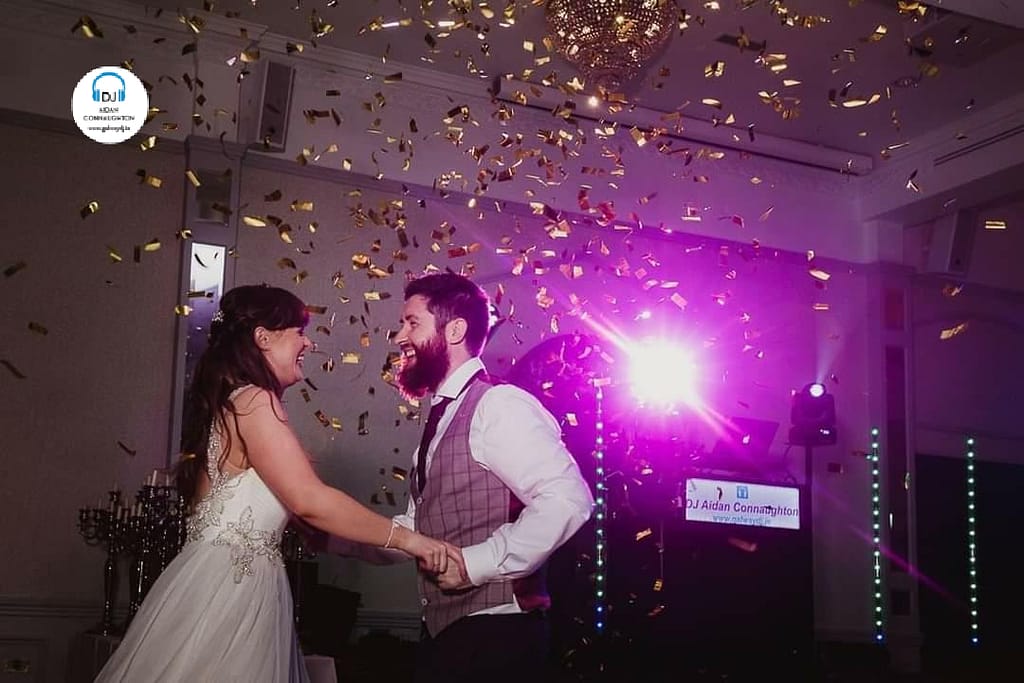 " To say you went down a treat wouldn't cover it. Everyone was raving about you. The tunes were banging and I couldn't leave the floor as the music was speaking to me "

The Ardilaun Hotel Galway

You judged the crowd so well, and your interaction from start to finish had our dance floor alive!
Our day went so well and you were a massive part of this
He had the floor hopping all night. He was better then any band
He had the floor hopping all night. He was better then any band
He had the WHOLE room on their feet from the moment he started to his final song
We were so happy with how the night went and that was thanks to Aidan our wonderful DJ
He played songs we wanted. Everyone loved it, our feet are still sore nearly a week later

Celebrate your special day in style