"The floor was never empty. I'll be asking him to do my next wedding :)"
Hayley Smith, The Galway Bay Hotel, Salthill, Co Galway
Multiple Award Winning Galway Wedding DJ Aidan Connaughton.
I'm a proud husband, father and Galway native. I've been a DJ for over 15 years and have loved every single Wedding. They are all very different and unique. No two Weddings are the same. You need to be able to adapt quickly to specific tastes on the night. And I believe I'm good at reading the room. Let's create even more special memories
If you're looking for the perfect wedding dj to finish your wedding in style look no further.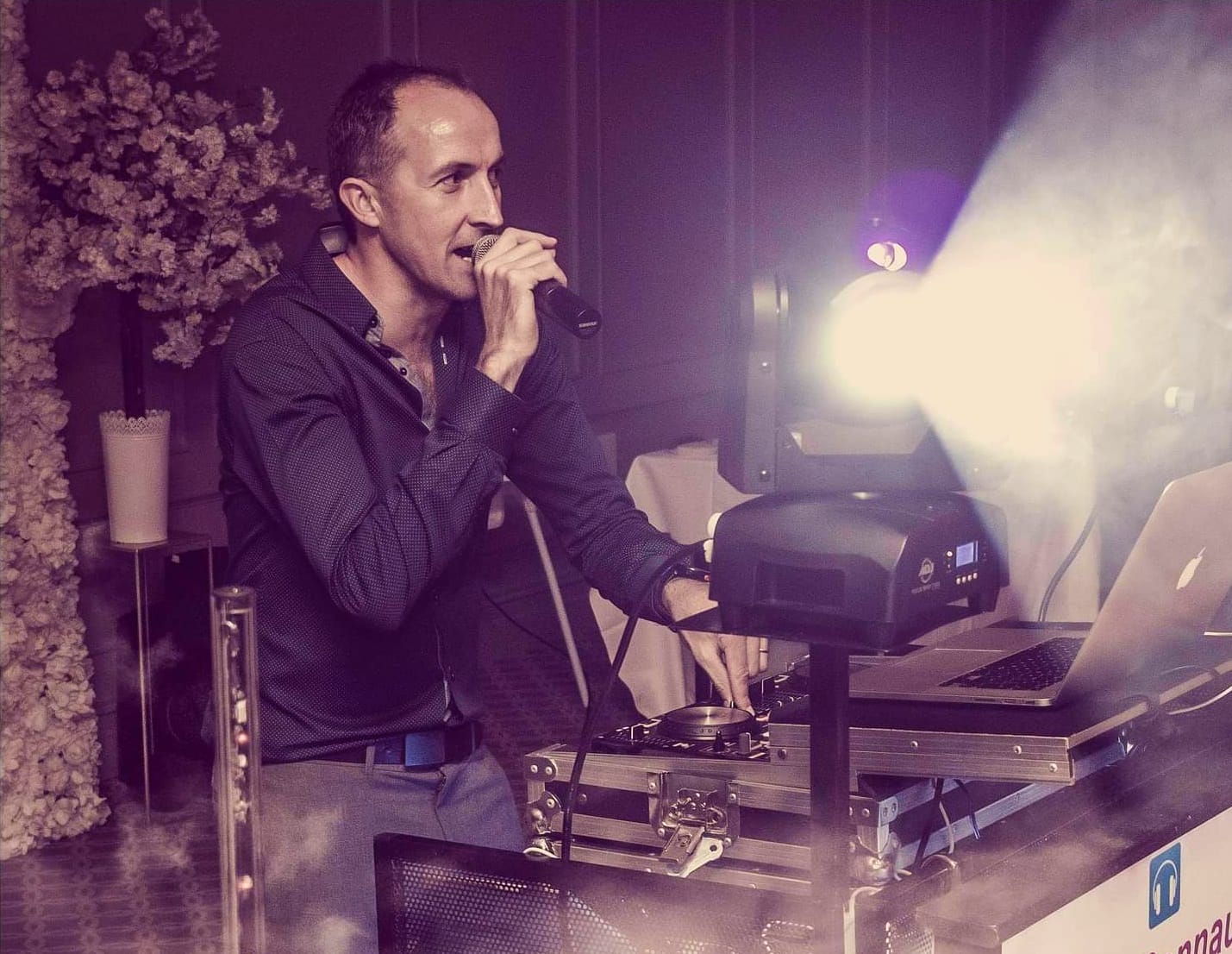 I can adapt to any event, requirement and audience to ensure all the right music is played at the right time. I know what works so everyone has a brilliant night! I'm friendly, passionate about music and have the right experience and enthusiasm to create a wonderful rocking party atmosphere.
I can guarantee a great ending to your Wedding. Your guests will rave about me and their sore feet the next day.  Let me start and finish your Wedding entertainment in style.

"When he took to the stage, the roof almost lifted. Every time I looked around me the floor was packed with everyone was having an absolutely brilliant night"
Knockranny Hotel, Westport

You judged the crowd so well, and your interaction from start to finish had our dance floor alive!
Our day went so well and you were a massive part of this
He had the floor hopping all night. He was better then any band
He had the floor hopping all night. He was better then any band
He had the WHOLE room on their feet from the moment he started to his final song
We were so happy with how the night went and that was thanks to Aidan our wonderful DJ
He played songs we wanted. Everyone loved it, our feet are still sore nearly a week later

Celebrate your special day in style